The game of bringing imports to play basketball for a club is nothing new in the basketball overseas market.
The reason for doing this is typically to have the advantage over other teams to win games, by adding players that possess something between superpowers or an element that isn't readily available in the domestic basketball market.
An example of this could be bringing in a versatile big who can shoot the 3 and stretch the floor. Go to Serbia and get you a Jokic…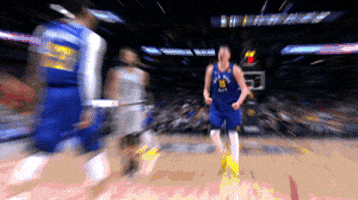 You want an athletic big that can block shots and land you rebounds in a near effortless fashion. You're probably looking at the US.
If you're a country like France or Spain, Senegal/Mali might also be nations you browse – although you'll typically need them young.
There's one thing though.
There is an unsaid law in the import game (not really but there should be).
Don't let imports dictate the identity of the league.
There is another way of saying this in fact.
How does this affect the BBL?
Make no mistake, basketball is a business FIRST.
You know the M-O of any business is to MAKE MONEY.
Let's assume that money is made mainly made from spectator tickets sold.
You might bring in the next Lebron James in as your import who will go on to average 25 and 10.
BUT – How much do fans really care about these players?
This isn't the type of situation where someone would say 'I really don't like Lebron 0.4'.
But the following 3 points are very likely to be true.
People identify with players who they see themselves in – this is usually the local hero. Example: Rudy Fernandez, with the help of his Spanish backing was voted into the dunk contest ahead of Russell Westbrook. (which in hindsight, looks, you guessed it – crazy!)
Some honesty now. Lebron 0.4 is probably an NCAA D1 rookie. He'lll wants to climb the overseas basketball career ladder and be out as soon as possible (end of the season) and soon become a faded memory. Don't believe me? Google where the top import players over the age of 25 have played. I guarantee that they've been in the BBL, tried their luck in Europe and then returned (presumably because they realised that this is the best gig for them). Ahem.
British Basketball still lacks a true identity til this day.
'Til this day…
Although we are based in Europe – you'll often hear players say that 'I want to play in Europe'. This is a sure fire sign that we don't belong in Europe, which goes beyond the whole talks of Brexit, this and that.
We don't exactly fit in with the American style of play either – which admittedly can vary from state to state. In Indiana, you're expected to shoot the leather out of the ball whilst in Texas you can pretty much expect those boys to jump out the gym.
I digress.
Point, British basketball doesn't seem like a place that basketball has an identity, yet BBL teams have to factor in just how they can be used in the best way to both win games and fill the crowd.
BBL teams need to give bigger roles to British players in order for the league to truly thrive on and off the court. They need that local hero (just British will do – they don't need to be limited to having a hometown boy – they love Louis Sayers down at Plymouth – and no he's not from there.
Something that you may not know.
Imports cost a lot more than domestic players. Salary, accomodation, travel, visas and signing fees all contribute to a bigger sum.
For the more elite British player you can definitely get more bang for your buck.
Ask Justin Robinson, Back to Back BBL MVP.
So maybe it's time to get 'Lebruv' from England – a player that won't break the bank in extra costs, wants to play in the league long-term and see the BBL less as a 'stepping stone' but more as a place to call home.
Throw the dog a bone. Perhaps it's time to give 'homeboy' enough cash to make his decision to play at home, an easier one.

Update as of Oct 2020
Louis Sayers now plays for the Newcastle Eagles following a season at Cheshire Phoenix
The BBL have since upped allowance of US imports from 3, to 4 per team.
The London City Royals had a go at the LeBruv model, (more Brits in bigger roles on teams) – they have since dissolved
The next big thing right now is the London Lions – who have signed something of a superteam. Many top end British players and then some.